Written by Dr Ameena Mumtaz, Tribal Health Fellow
All of us would have heard of Autopsy, more commonly 'Post-mortem" – the examination of a dead body with an intent to search for the cause of death in cases where foul play is suspected. The medical examiners reach a conclusion thorough examination and dissection of the body. However, not many of non- medical personnel might have heard of "Verbal Autopsy".
During my MBBS, in forensic medicine paper, I remember thinking of how interesting the concept is while reading about verbal autopsy. I imagined how the process of finding the cause of death from dissecting the history gathered from the close relatives would be like. But there were few questions in my mind – Why do we have to do Verbal Autopsy? Why can't we just do usual autopsy? Why it is not practiced widely in urban areas? Even though I had read about it in books, I wanted to practice it.
Little did I know that the answers to my questions would come from my experience here in Kalahandi. Few months back, our field animator informed us of the death of a young lady in one of our project villages. When we visited her home a few days later, we met with her mother in law. We started conversing with her. It was during my initial months here and hence my understanding of the language was poor. With the help of our clinic staff and Swasthya Sathi of the village, we started enquiring about the young lady. Initially we asked her to narrate to us about the day she died and if she noticed anything unusual. She gave a very vague story like every day she was going to work, one day she was having body pain, she seemed tired and then she passed away the next day. No history of fever, cough or any infection bleeding, injury, trauma. Nothing!!
Within the next half an hour, people started gathering – relatives, neighbour ladies, children. Everyone had their own version of the story. It was going nowhere. Then we started asking a few leading questions. We asked details about where she goes to work, what kind of work, and finally somebody mentioned that she had difficulty to drink water the day before dying and then we tried to get more details about it. It seems, she had hydrophobia and aerophobia and we came to a conclusion that the cause of death could be rabies. Post this, we did a quick screening of others in the village for any symptoms and to get information on any rabid animal history. It turned negative. However we communicated to the villagers to inform the clinic in case of any contact with animals.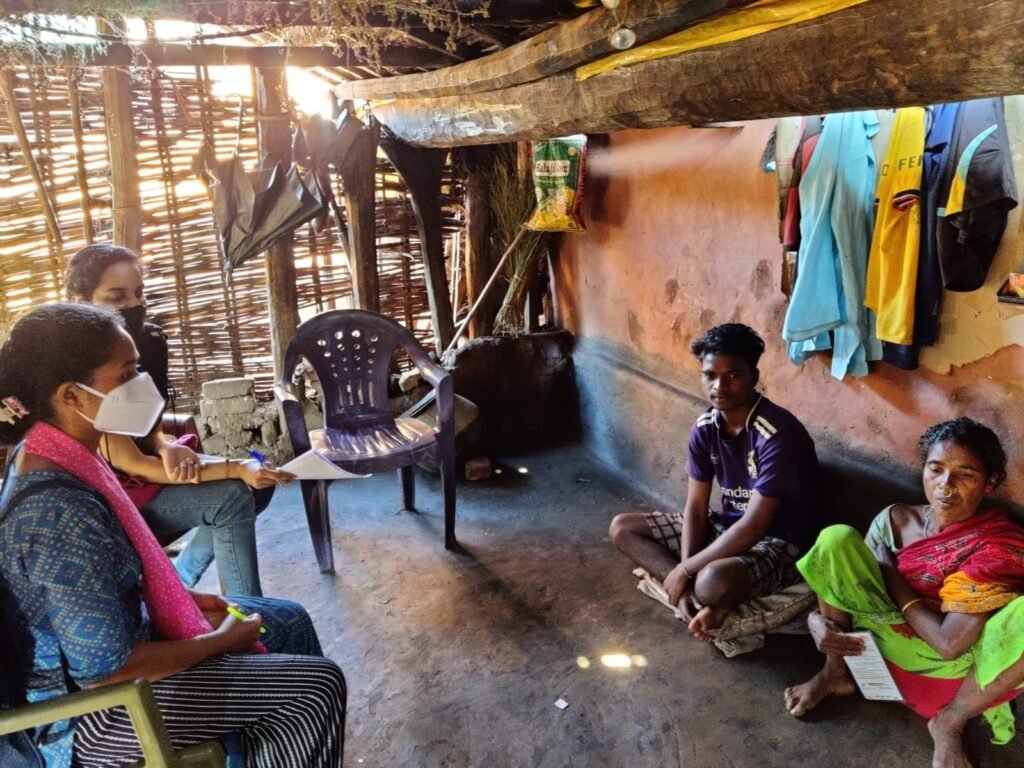 Had the incident taken place in an urban set up where there is robust health system in place, the patient would have got timely treatment and moreover the cause of death would have been detected and recorded. Verbal Autopsy is a method that enables identification of cause of death where no other routine systems are in place and where many people die at home. When you work in a rural health sector, in a community whose approach to life and health seeking behaviour is much different, autopsy is not possible to get the cause of death. First, you will come to know about death only after a few days. Second, their health seeking behaviour is low and hence the possibility of having the medical records would be low. Respecting the community and their mourning period, you will be able to visit them only after the funeral ceremonies are over. The process will involve asking them questions about exactly how did the death happen, what all things happened before, what was the previous health status, what were the symptoms before death and so on. Basically, one would ask them leading questions to rule out some possible causes of death. Verbal autopsy is usually conducted by a trained health worker. And finally after collecting information from different reliable sources, all the different versions are compiled and analysed by the doctors to come to the inference. This can be the cause of death of this person.
It is important that data on cause of death are available, reliable, timely, and collected for a robust evidence base to make strategic health interventions and policy. Since the case was in a remote village, if the verbal autopsy was not done, the chances for the spreading of the virus would have been high. In many low and middle-income countries, there is a pervasive lack of death registration inclusive of notification of medical cause of death due to low investment over decades. This situation highlights an important gap, as one in two deaths go unreported globally, the majority occurring in low and middle income countries. Today VA is a well established surveillance method used in many low and middle income countries mainly in research settings, and/or as part of large household surveys to calculate disease burdens in populations. At the macro level, VA has the potential to help close the gaps in the availability and use of data, and guide policy implementation, evaluation and investment in health systems.
References:
Thomas LM, D'Ambruoso L, Balabanova D. Verbal autopsy in health policy and systems: a literature review. BMJ Glob Health. 2018 May 3;3(2):e000639. doi: 10.1136/bmjgh-2017-000639. PMID: 29736271; PMCID: PMC5935163.