Of all the forms of inequalities, inequality in healthcare is the most shocking and inhumane.
Swasthya Swaraj is a secular, not-for-profit, organization working towards making health a reality for the poorest and unreached.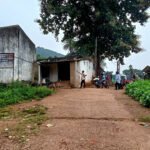 Weekly out-patient clinic in Kaniguma started at the Rajeev Gandhi Seva Kendra.
Monthly training of 42 Swasthya Sathis or voluntary health workers from 42 tribal-dominated villages of Kaniguma cluster (from 4 gram panchayats). Weekly out-patient clinic in Kerpai, 45km from Kaniguma in SVA building.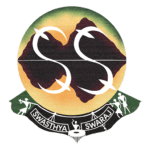 Registration of Swasthya Swaraj Society.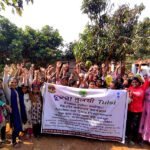 Monthly training of 35 Swasthya Sathis or voluntary health workers from 35 villages of Kerpai and Silet gram panchayats. Baseline survey in both clusters.
Antenatal-underfive clinics started in 8 locations. Official inauguration of Kaniguma health centre (24×7) by District Collector. Initiated adolescent girls' training and empowerment program. Initiated "Ame Podibha Dorkhar" as a children's movement for education.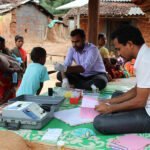 First ever mass screening for malaria by SS – found 39% was positive.
Initiated Health Promoting Schools program in 15 government primary schools.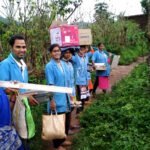 Starting of DCHP prog for educated tribal girls in collaboration with Centurion University.
Massive reduction in the incidents of Malaria, TB and Scabies patients. Health seeking behavior of the tribal population increases.
Infant mortality rate (IMR) reduced to less than 100 --> 96/1000 live births TB cure rates touched 96%
First batch batch DCHP (6 gilrs) graduated as Community Health Practitioners on March 8, 2021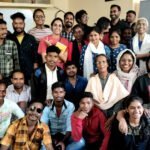 PRESENT
When you set out to do what nature wants of you, the universe cooperates with you.