Swasthya Swaraj is a secular, not-for-profit, organization working towards making health a reality for the poorest and unreached. 
Swasthya Swaraj runs health centers at two locations in Thuamul Rampur Block of Kalahandi – in Kaniguma and Kerpai. Both these locations have been identified after a thorough need assessment in our quest to provide healthcare accessible and available to the poorest in the the last mile.
Health center at Kaniguma village in the Kaniguma Gram Panchayat- 55 km from the district headquarters of Bhawanipatna and 27 km from the block headquarters at Thuamal Rampur, is located in a humble, rented structure. It has a dedicated team of 5 doctors from different parts of the country, catering to people from 200 villages, 28 Gram panchayats and 9 Blocks of Kalahandi and Rayagada districts.
Health center at Kerpai village in Kerpai Gram Panchayat is 100 km by road from Bhawanipatna and 77 km from Thuamal Rampur. This area is scenic, remote, inaccessible and an epitome of deprivation. All the villages of Kerpai and its neighboring Gram panchayats of Silet (recently carved out of Kerpai) and some villages of Nakrundi gram panchayat (total 38) are a part of our comprehensive health program. This is indeed a place 'Where No doctor has gone before'.
Services Offered by Health Centres
Both health centers provide 24×7 emergency services – medical emergencies, deliveries, care of newborn, minor medical and surgical procedures and OPD services. 

Resident doctors and staff run the clinic every day. 

Outpatient Clinics twice a week in Kaniguma and once a week in Kerpai is attended by the team of all doctors. 

In-patient services are available for admitted patients with 4 beds.

24×7 Diagnostic laboratory services including all essential biochemical tests with trained senior lab technicians are available in our centers. 

Recently a molecular diagnostic lab and Xray unit were added to

Kaniguma clinic making these services available to the poorest.

The pharmacy where the principles of rational drug use policy are strictly followed

Swasthya Samvaad – Health education to the public

Referral services  to a higher center by Jeep Ambulance and accompaniment by staff

Regular in-service training for the staff nurses and other clinical staff.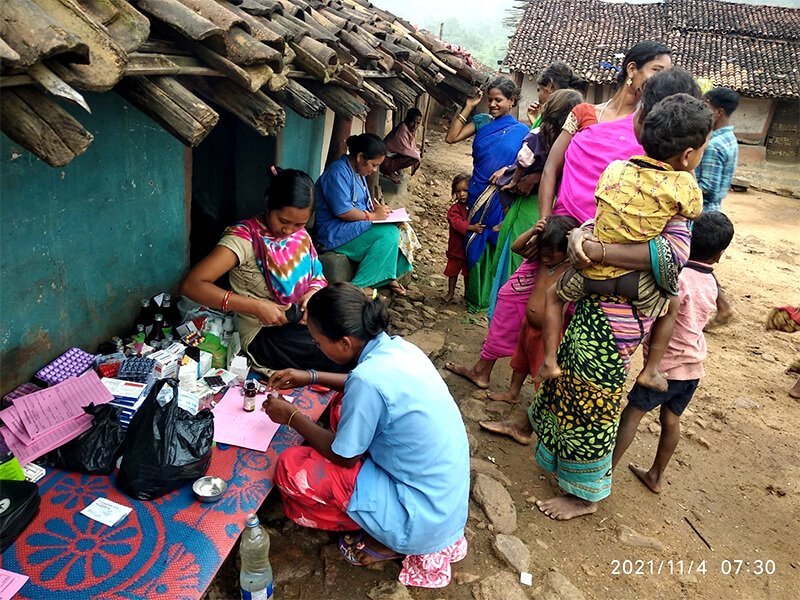 Running 24×7 health centers does not solve the challenge as the health- seeking behavior of the tribals are different from that of non-tribals. The ANC-U5 outreach clinics are a targeted approach for pregnant mothers and under-five children. A team of doctors, senior nurses, community nurses, lab technicians and support staff travel to the hard-to-reach clusters in our project villages. Swasthya Sathis and the field animators help us in mobilizing the community for these camps. 
These camps are held once in two months in 10 clusters of 6-8 hamlets. All pregnant women are screened for anemia and malaria at each visit in addition to lab tests and physical examination and treatment. Growth monitoring is done for all the under 5 children. They are also screened for malaria and nutritional status assessment in the camps. Health education to all pregnant mothers and take-home nutrition supplements are integral parts of this programme at each camp. Safe Delivery Kits prepared by Swasthya Swaraj which consists of items for safe delivery and newborn care are given to the near term mothers.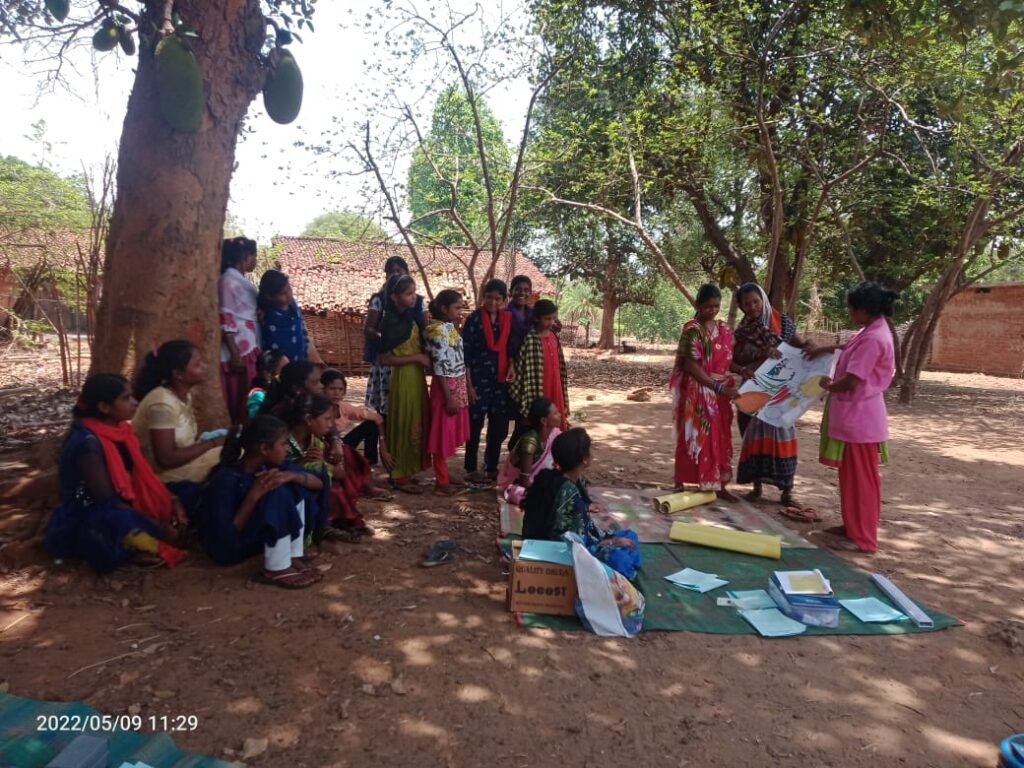 Adolescent Girls' Friendly Clinics (AGFC/TULSI Clinics)
Special healthcare services ( TULSI clinics) are organized to help this neglected, disempowered group in the distant tribal villages and hamlets regularly once in two months in 10 hard-to-reach clusters by a team consisting of a lady doctor, senior nurse cum counselor, community nurse, and TULSI prog coordinators. The nutrition assessment and Hemoglobin assessment of all the girls is done once in 6 months. Treatment, referrals, and counseling are the main activities.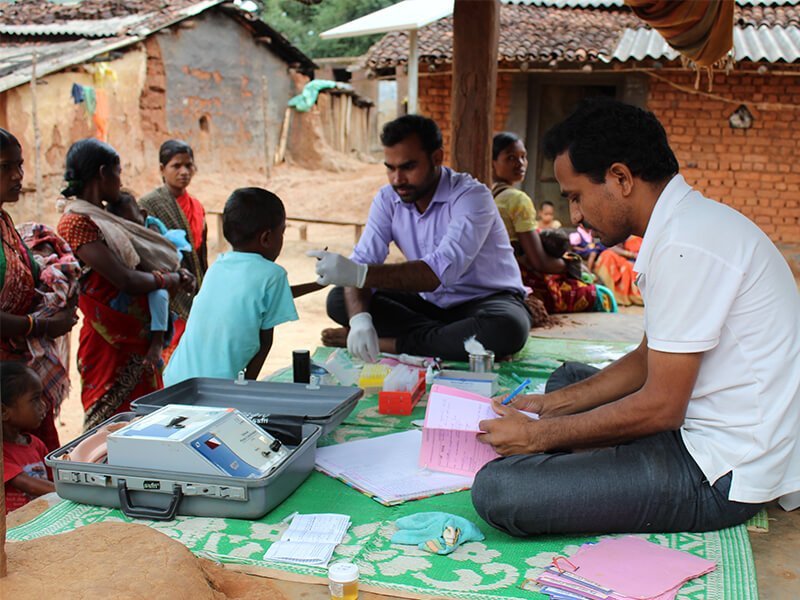 Malaria Control Programme
Although on a rapid decline worldwide, Malaria is still rampant in the areas that Swasthya Swaraj operates in. Our programme covers all age groups and is both health centre-based and community-based. Special focus is given to Malaria in under-five children and pregnant women, as it is a significant contributor to child, perinatal and neonatal mortality. This is done by actively screening the two groups regularly for Malaria. Our efforts have been recognised by the NRHM department in the district.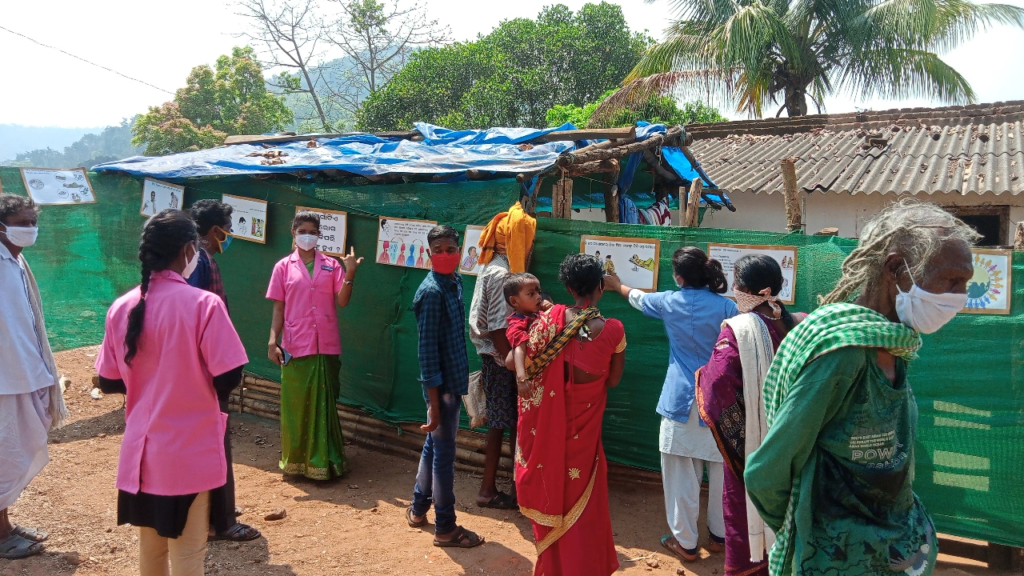 Tuberculosis Control Programme
Tuberculosis and poverty always go together. Swasthya Swaraj is a designated microscopy center and molecular diagnostic lab ( TrueNat system). The TB control programme of Swasthya Swaraj is an integrated, patient-centered programme under the National Tuberculosis Elimination Programme. We detect the highest number of new cases in the district with 96% cure rates. Exclusive TB clinics are organized monthly where patients are counseled personally and in groups, facilitation of DBT from Govt, the nutrition supplements, and substantial
take-home nutrition supplements along with Travel allowance are given to each patient at each visit. Contact tracing is done through special TB postcards in this area with no network connectivity. Child contact tracing, admission of sickly ones and very low BMI patients in the health centers, nutrition support is also done. Childhood TB diagnosis and treatments are given special importance.
Of all the forms of inequalities, inequality in healthcare is the most shocking and inhumane.